Limited Company – The Basics
When a limited company is formed and registered at Companies House, Companies House tells HMRC that this has happened.  This applies whether you start your business as a limited company or change from a sole trader or partnership to a limited company. It also applies whether or not your company is active or has started trading.
HMRC sends a newly formed company an Introductory Pack within six weeks of being told by Companies House that the new company exists. This pack contains Corporation Tax forms and explanatory notes for new companies - including form CT41G (New company details). The pack is usually sent to your company's registered office, which may or may not be the same address that you trade from.
You should complete and send form CT41G (New company details) to your Corporation Tax Office as soon as possible. If your company is dormant you should complete form CT41G (Dormant company insert) instead.
Due to the changes in audit thresholds and annual reporting requirements and the incentives of lower Corporation Tax more and more businesses are becoming incorporated.

There are a number of fundamental differences between Working for yourself and running your own company. BSW Accountancy Services will provide the support you need to make the transition as smooth as possible. 
We will advise you how to pay the Directors efficiently, deal with Directors and Employees benefits. We can prepare the financial reports and make sure the abbreviated report is submitted to Companies House.
<![if !vml]>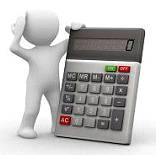 <![endif]>